Cargo Tracking Software
Take control of your supply chain logistics performance with SensiWatch® Tracks
Our SensiWatch Tracks software lets you monitor shipments in real time and provides early notification of late departures and arrivals. It also provides the insight to help you analyze and effectively manage logistics and carrier performance across your supply chain.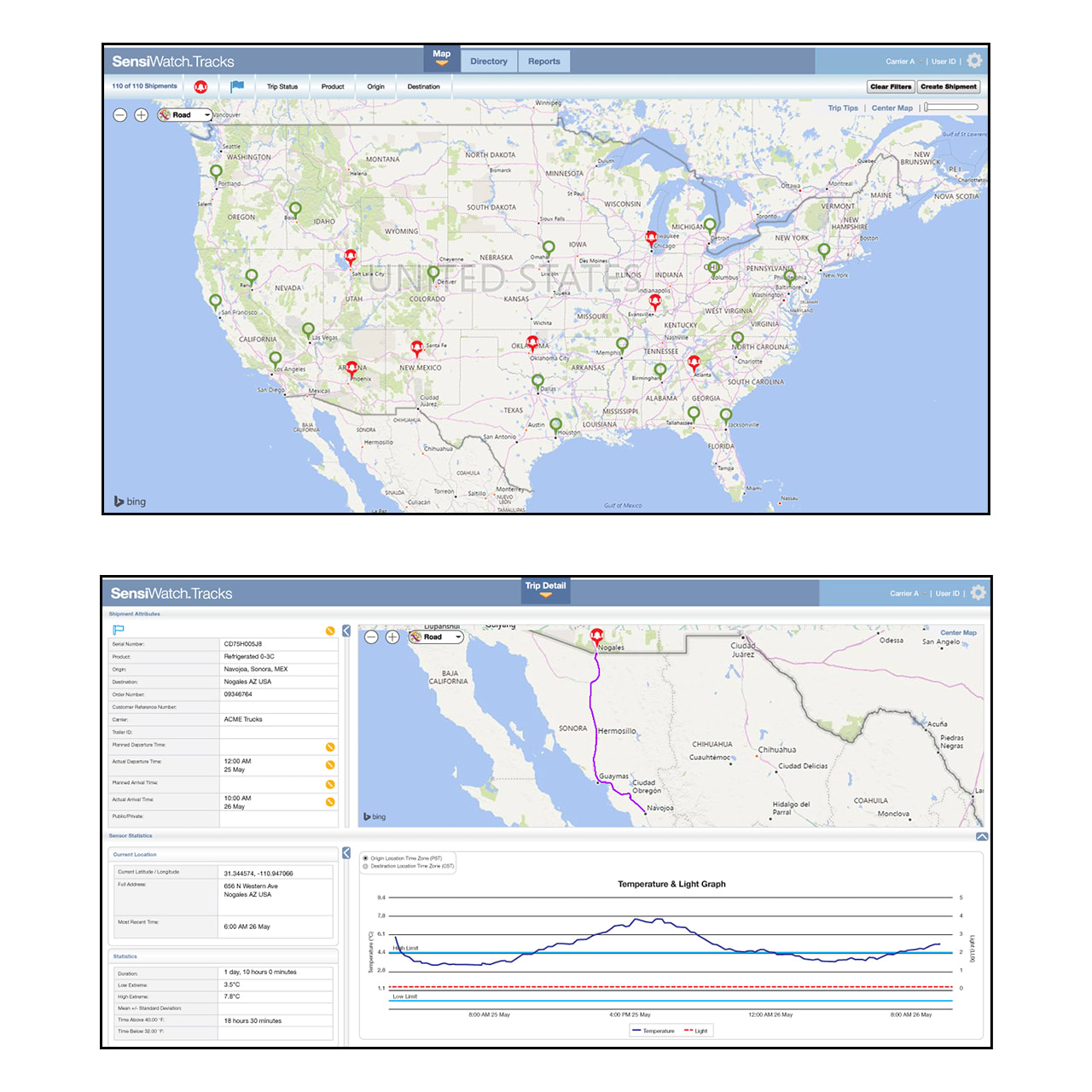 SensiWatch Tracks
Visibility begins when the shipment begins—the more information collected up-front about the shipment, the better the analysis will be at the conclusion of the shipment. SensiWatch Tracks provides real-time visibility for location and temperature to support both logistics and quality.
This easy-to-use software provides powerful tools for managing your global shipment activity, helping avoid delays and improve performance.
Real-time status updates of current, "on the road" shipments.
Notifications of key status indicators, including late departure, late arrival and pre-alerts for shipments behind schedule.
Shipment scheduling to streamline the process of creating or modifying shipments.
Interactive reports that facilitate analysis of logistics performance across a range of parameters and time periods.
Works in conjunction with our covert, global tracking technology.
View the datasheet