A Multi-Pronged Approach for Improving and Optimizing the Supply Chain, Part 2
Collect Clean and Comprehensive Data for Better Decision Making
Food | Life Sciences
As discussed in the first blog in this series, there are three key strategies in Sensitech's multi-pronged approach for maximizing the effectiveness of supply chain data to improve product quality and operational efficiency.
This blog takes a look at the first strategy, which focuses on the importance of collecting clean and comprehensive data to drive measurable improvements, and the second strategy, utilizing data to facilitate smart decision making. Here are a few examples of how our customers utilize these strategies today.
Data must be comprehensive yet not extraneous
Data analysis is only as good as the data itself. Poor quality data can actually lead to bad decisions, which can be costly. That's why we help our customers ensure they are collecting the right data at the right time.
For instance, we've helped many customers who monitor temperature-sensitive products transition from manual devices to hands-free devices equipped with radio frequency and real-time capabilities so they can be more proactive and save labor costs. For better analytics, these customers are augmenting time, temperature and location data with other complementary data from telematics as well as shipment information from ERP, transportation, and logistics systems and product quality information. These companies can now automate data collection and integration, which saves costs and improves data integrity.
With the help of our real-time technology and data management, customers can integrate analytics into their business processes and go from making tactical dock-level decisions to more strategic ones that can have a direct and indirect impact on improved quality and operations.
Comprehensive farm-to-fork visibility.
A major fast-casual restaurant chain was an early adopter of hands-free, real-time temperature and location monitoring sensors and soon took full advantage of what Internet of Things (IoT) technology had to offer.
With IoT-based sensors, the restaurant chain eliminated the need to manually retrieve and download data. Temperature, light and location data gives the company significant visibility into its supply chain so it can react proactively to exceptions. For example, with real-time alerts, the chain can now intervene immediately when temperature and transportation issues occur. It also has a better understanding of route performance, and most importantly, it has been able to reduce rejected loads and product loss.
The IoT devices travel with the product, rather than the driver, trailer, or unit, which allows for real-time monitoring of the entire chain, from suppliers and distribution centers all the way to the restaurants. With comprehensive end-to-end visibility and automated segmented analysis of the data, it is easier for the company to pinpoint where cold chain and logistics breaks are occurring, which is helping the company decrease labor costs, improve response time and reduce product loss.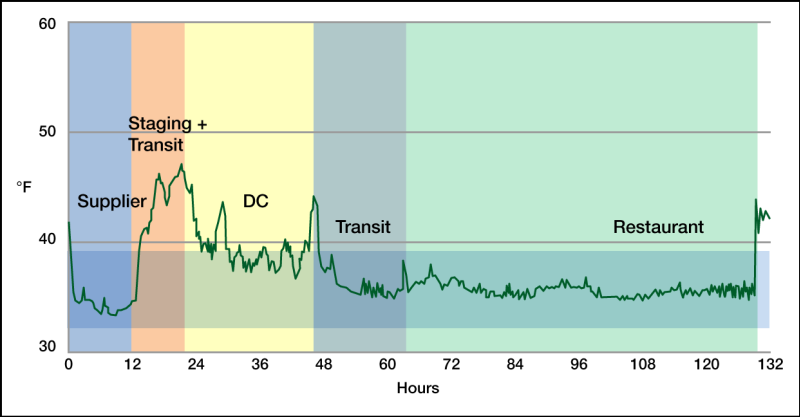 Figure 1: Real-time alerts from IoT sensors allow this customer to intervene immediately when temperature excursions occur.
Quicker problem identification and resolution.
Sensitech performs regular reviews of customer data and makes recommendations on how to improve our customers' supply chain visibility programs. In this example, we used analytics to help identify a problem within the shipping segment of this customer's cold chain.
This fast-casual restaurant chain was experiencing higher-than-desired temperatures on some of the routes where frozen french-fried potatoes were shipped via rail cars. Sensitech performed an on-site cold chain evaluation, where we used monitors to collect product and ambient temperature data during the entire shipment of the products. We also observed the shipping process and used time and temperature data to determine that the carbon dioxide (CO2) used to cool the product while in transit was dissipating before it arrived at the shipping destination.
The customer decided to no longer use CO2 rail cars, and with this process change, the temperatures for these shipments improved dramatically.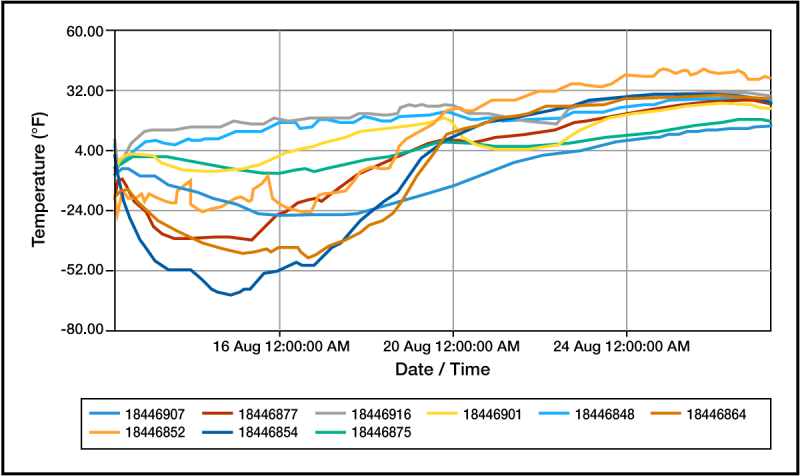 Figure 2: An on-site analysis and review of data helped identify the source of this customer's temperature excursions.
More efficient role-based decision making.
A major U.S. food distributor has incorporated data into its decision making process in almost every aspect of its supply chain. The customer takes advantage of Sensitech's visibility platform to help food safety, transportation and product managers make decisions regarding daily tasks for inbound, outbound, storage and shuttle yard operations.
These managers can document and execute corrective actions for exceptions with data that is reported and consumed in real-time and accessed through a dashboard. They also have access to analytics that help identify trends and pinpoint the causes of exceptions for quicker decision making.
From the dashboard, the managers have access to all the tools they need to manage everyday business, while corporate and regional managers gain extensive data visibility for executive-level strategic reviews.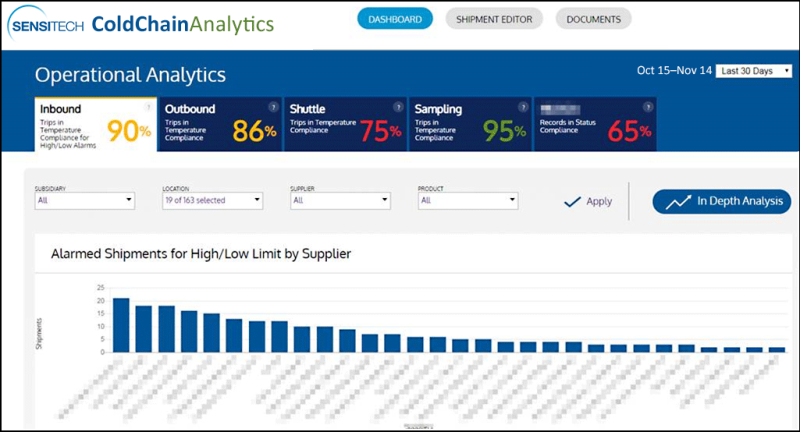 Figure 3: The analysis of temperature alerts helped this company take corrective actions and reduce excursions over time.
Improved product quality in inbound shipments.
Sensitech helped a top U.K. supermarket chain transition from conventional to real-time monitoring devices for inbound shipments from various suppliers to its distribution centers. The goal was to use real-time data to achieve greater efficiency and improved quality in the receiving process.
The supermarket chain also completed a system integration where product information and logistics details from its ERP system were automatically connected to the tracking devices. This allowed them to collect a more robust data set to drive even more improvements.
Sensitech also helped this customer develop and implement a traffic light alerting system that could be used as triage methodology to assess temperature abused product and address in-transit delays. The alerting system categorizes shipments based on the severity of temperature abuse and delays during transit. For instance, a green light indicates product that is 100% acceptable, while amber means the product is of questionable quality, and red means the product has experienced a temperature excursion or incident that renders it unacceptable.

Figure 4: This customer uses a traffic alert system that helps triage accept and reject decisions.
The ability to triage inbound shipments in this way significantly improved the efficiency of the receiving process and ultimately, the ability to make better dock-level decisions.
In the next and final blog in this series, we'll share how data insights can be used to improve collaboration in the supply chain. Did you miss part one, A Multi-Pronged Approach for Improving and Optimizing the Supply Chain?