USP Regulatory Blog Series, Part 2
USP <1079> Changes You Need to Know
Life Sciences

In part two of this series, we will dive into the changes that affect USP <1079> and how to prepare for risks and mitigation strategies across storage and transportation of finished drug products. The United States Pharmacopeia (USP) is scheduled to make changes in 2020 to key chapters that may affect life sciences companies. It is important that all life sciences companies become aware of the changes and plan how the changes will affect their storage and distribution.
Which Chapter is Changing?
The USP is scheduled to release changes in August 2020 to USP <1079>, which will be made official in December 2020. The new USP <1079> changes are significant and outline the need for all companies who will store, handle or transport products with label temperature requirements to meet a thorough Quality Management System (QMS). USP <1079> outlines good storage and distribution practices for temperature sensitive drugs during all stages of the cold chain. The existing chapter is titled "Good Storage and Distribution for Drug Products." The new proposed chapter title will be – "Risks and Mitigation Strategies for the Storage and Transportation of Finished Drug Products."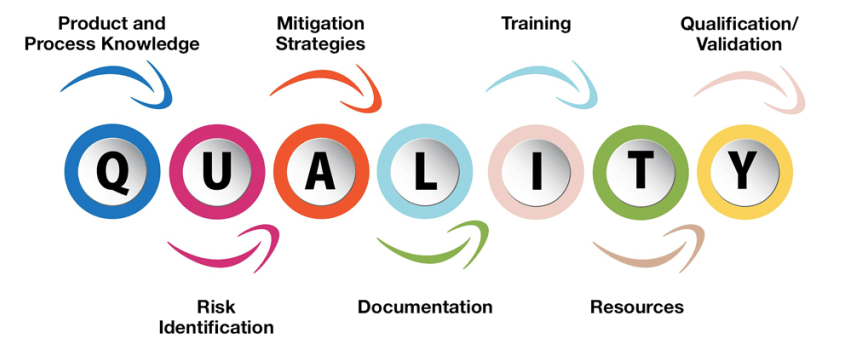 Change is Defined
The new USP <1079> chapter focuses on product and process knowledge, risk identification, mitigation strategies, documentation, training, resources, and qualification/validation, all leading to a well-designed Quality Management System (QMS). One of the significant changes is a new chapter outlining the Roles of Organizations within the Supply Chain. It specifically defines the responsibilities of manufacturers, wholesalers, distributors, pharmacies, compounding pharmacies, hospitals, healthcare providers, brokers and logistics providers. The new USP <1079> defines the requirements of all partners within the supply chain, from manufacturer to last-mile pharmacy, and the responsibilities that all must follow to protect product and ensure patient success. The responsibilities relate to qualification and validation such as temperature mapping, shipping package qualification, monitoring systems and alarms, software validation, calibration, excursion handling and training.
The product temperature definition that was in USP <1079> now resides in chapter, USP <659>. See blog: Why are USP <659> Packaging and Storage Requirements Important?
New Sub-Chapter USP <1079.2>
The USP has also written a new sub-chapter to USP <1079> called USP <1079.2> "Mean Kinetic Temperature in the Evaluation of Temperature Excursions during Storage and Transportation of Drug Products." The USP plans to add new sub-chapters to supplement the new USP <1079>, and they are:
USP <1079.1> Storage and Transportation of Investigational Drug Products
USP <1079.2> Mean Kinetic Temperature in the Evaluation of Temperature Excursions during Storage and Transportation of Drug Products
USP <1079.3> Monitoring Devices – Time, Temperature, and Humidity will replace USP <1118>
USP <1079.4> Qualification of Storage Areas
USP <1079.5> Qualification of Shipping Systems
USP <1079.6> Transport Route Profiling Qualification
USP <1079.7> Information Systems for Distribution Validation / Verification Studies
Return to read the final blog in this series, where we will further define Mean Kinetic Temperature.
If you would like more information on Sensitech's thermal mapping studies, visit our Professional Services site or contact us.