A Multi-Pronged Approach for Improving and Optimizing the Supply Chain, Part 3
Collaboration with Stakeholders
Food | Life Sciences
As discussed in the first two blogs in this series (Part 1, Part 2), there are three key strategies in Sensitech's multi-pronged approach for maximizing the effectiveness of supply chain data to improve quality and operational efficiency.
This blog looks at how the use of comprehensive data can help organizations drive continuous improvement through the more effective engagement of partner stakeholders such as suppliers, carriers and receivers.
This can be achieved in many ways, including sharing quality assurance (QA) standards, sharing responsibilities when exceptions occur, and looking at historical data across the supply chain to identify opportunities for continuous improvement. Here are a few examples:
Improved vendor accountability.
This Sensitech customer is a producer of organic chicken, and the company utilizes real-time devices to monitor in-transit temperatures and manage delivery logistics.
Sensitech helped the producer develop a "Carrier Score Card Report" that grades carrier performance based on a combination of how well ambient temperature is maintained during transit and the consistency of on-time arrival rates. Armed with this information, the customer can make tactical decisions based on temperature and delay alerts, and strategic decisions about carrier partnerships. As a result, the company has improved the fulfillment of its KPIs significantly.

Better quality through shared data.
An international fast food chain shares its U.S. national quality and compliance data from Sensitech reports with its suppliers and distribution centers on a weekly, monthly and quarterly basis to manage compliance and quality. The customer also gives out annual awards to encourage its supply chain partners to make operational changes to improve performance.
By sharing this data, the customer has been able to reduce the percentage of non-compliant shipments from 6.4% to 0.5% in just three years. This fast food chain has been diligent in taking action to train suppliers and receiving distribution centers on best practices. The company also conducts frequent supplier visits and other continuous improvement activities.
The company is also in the process of merging the quality and compliance data with complaints from its restaurants to make the corrective-action process more efficient.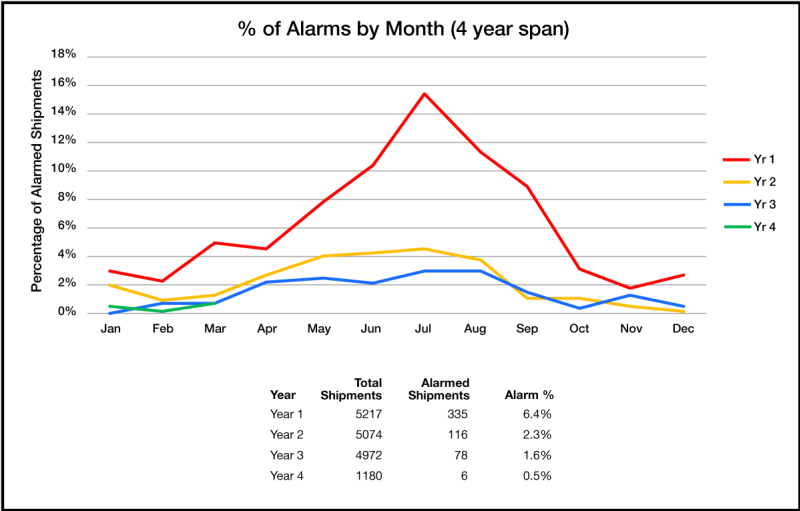 Figure 1: This customer shares reports like this with third-party vendors to improve performance.
Improved route management.
Sensitech helped an international burger chain incorporate cold chain monitoring into its supply chain management protocol and share responsibilities with its partners to manage quality and logistics. The suppliers were given the task of acknowledging and addressing real-time temperature alarms. All stakeholders, which included suppliers, receivers and logistics managers, had the responsibility of tracking shipments to address transit delays and any necessary rerouting of shipments. The company's logistics team was then able to use a Sensitech tracking system to uncover how it should re-route trucks during a hurricane that impacted a majority of the U.S. East Coast.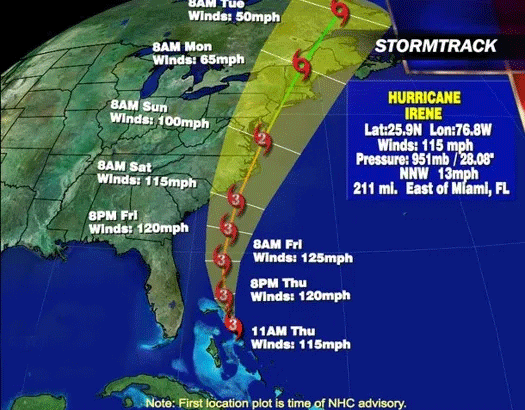 Figure 2: Real-time and predictive data help this company choose new, safer routes for its product.
Continuous improvement through trend analysis.
For a produce cooperative, a long-time Sensitech customer, the evaluation of historical data helps drive continuous improvement in its cold chain. Sensitech collected over 12 years of historical data and combined it with four years of more recent real-time data collected from newer IoT-based sensors. The data is aggregated and analyzed to provide long-term benefits of a cold chain monitoring program.
The historical data is used to measure non-compliant performance over time through KPIs, such as mean temperature as well as rate and percentage of shipments out of spec. For example, as seen in the graphic below, the data shows that the average mean temperature month over month and year over year continues to decrease, which translates into improvement over time.

Figure 3: This historical analysis helped this customer measure continuous improvement year over year.
The historical data is also broken down by supplier, carrier and receiver. In one case, the data led to on-site evaluations to identify the root causes of issues. Data collected for product temperature on the wall versus off the wall helped Sensitech identify that product was improperly loaded onto a truck and placed directly against the truck walls. The company updated its standard operating procedures (SOPs) and made operational changes that eliminated these improper practices.
A strategic multi-pronged approach pays off
As discussed in this blog series, it's important for companies that want to improve supply chain quality to have a multi-pronged best practices approach to collect, manage and analyze their data. As the examples in this blog series show, data can drive visibility, which is a strategic way to improve quality and operational efficiency.
To learn more about the technology and services behind these customer successes, contact Sensitech Professional Services.