RCATP Part 3: How UPS Helps Customers Optimize Temperature-Sensitive
Shipments
Life Sciences

This blog is the final in this three part series that explains how analyzing the temperatures of the in-transit environment for temperature-sensitive products can improve the quality of products in the supply chain. This blog demonstrates how UPS used Sensitech's Risk-Controlled Ambient Thermal Profiles (RCATPs) to analyze its own shipping data. This helped customers optimize the engineering and manufacturing of small packages for their temperature-sensitive shipments traveling through the UPS transportation network.
To provide its customers with a better understanding of the benefits of a RCATP model, UPS used Sensitech's methodology for analyzing its own shipping data. In doing so, UPS hopes to provide customers with insights that can help them optimize the engineering and manufacturing of packaging for small, temperature-sensitive shipments traveling through its network.
With the data results from this exercise, UPS customers can gain valuable insights that will help them determine how to use an RCATP to mitigate the risks presented by heat and cold experienced during transport. By more accurately aligning their packaging with the thermal challenges of the network, UPS customers have an opportunity for realizing significant cost savings on packaging, shipping, and reducing rejected shipments.
How the studies were conducted
UPS used Sensitech time-temperature dataloggers to collect ambient temperatures across its shipping lanes in the United States. The goal was to capture in-transit ambient temperature data between UPS origin sites and destination locations. To capture temperatures representative of different geographical locations, the United States was divided into four zones. Within each zone, multiple receiving sites were selected and used to create an appropriate geographical spread.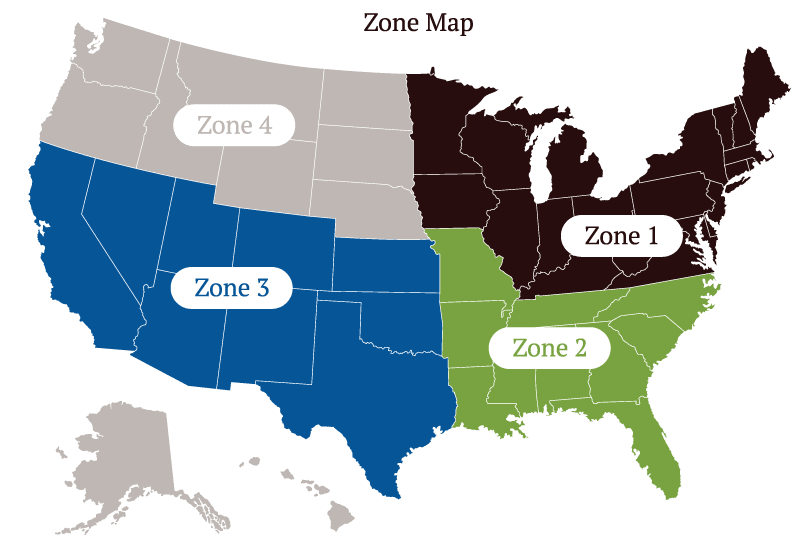 Four seasonal studies were conducted over a period of two years with the goal to capture extreme seasonal variations of shipments while in transit, with data from two summers and two winters. The information collected during these four studies resulted in over 270,000 data points from almost 1.5 million UPS tracked-package miles, and included shipments from 12 points of origin, and over 200 destinations. The data represented both UPS Next Day Air® and UPS Second Day Air® small package services.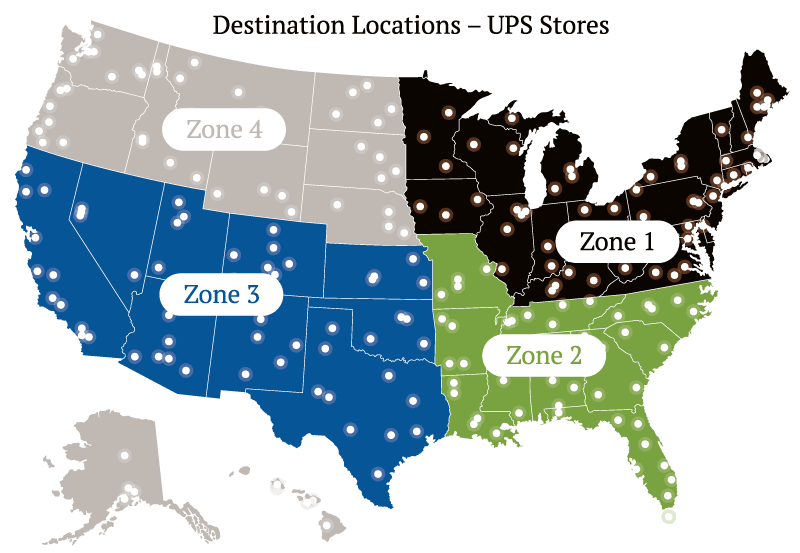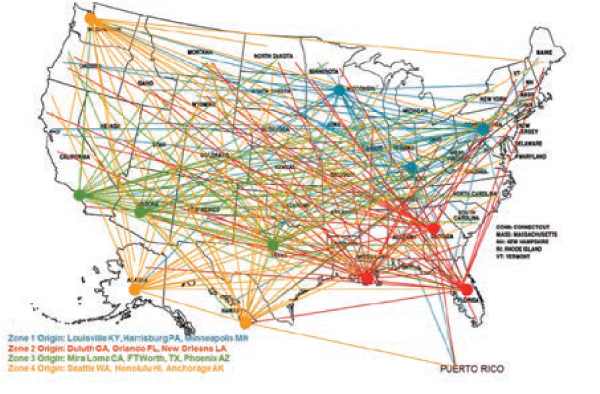 The Results: Four RCATPs with UPS Data
To help its customers establish their risk tolerance, the UPS profiles used the 99th percentile of the set of heat values and negative heat values for one summer and winter profile, and the 95th percentile for another summer and winter profile.
With this understanding, UPS customers can select a robust package design, depending on product temperature requirements. The following figures display the four UPS profile sets, one for each study.
The orange lines in each represent the upper temperature profile (99% or 95%) and the green line represents the lower temperature profile (1% or 5%) in each.
The horizontal gray line represents the ideal temperature (5°C) established for this study.
The vertical brown bars represent the maximum and minimum temperatures recorded in each hour group.
These four profiles show the wide variations that can occur from season to season and from trip to trip, and the level of risk that could be assigned to an RCATP analysis.
RCATPs are critical to reducing risk
The daily highs and lows of ambient temperatures will continue to be affected by the conditions of transportation—and they will always vary. In truth, there is no way surefire way to forecast the conditions that each shipment will encounter. But a dataset from individual actual shipments can be used to generate an ambient profile that is of demonstrable value to the design of tertiary packaging.
The utilization of Ambient Temperature Profiles (ATPs) like the Sensitech RCATP analysis is an effective—and, indeed, essential—way to optimize tertiary packaging solutions for temperature-sensitive shipments. Given the breadth of parameters and the wide range of variables involved, it is wise to continually collect real-world data to help determine the amount of risk in shipping temperature-sensitive products and how to reduce it. Repeated experimentation in actual shipping lanes can help ensure the most accurate guidance for packaging designs.
The speed of transport chosen needs to be taken into consideration as well. While a faster route generally results in a less extreme ambient temperature profile, that generalization doesn't apply when a shipment unexpectedly ends up spending several hours in the hot Arizona sun, or the freezing cold of Alaska.
Taking into consideration the wide array of possible data in a RCATP analysis gives companies with the opportunity to optimize a transportation solution and minimize damage and spoilage, maximize efficiency, reduce risk and most importantly, keep consumers safe.