A Brief History of Sensitech: Cold Chain Monitoring 2.0
Corporate | Food | Life Sciences

On June 22, 2020, Sensitech® will celebrate its 30-year anniversary as a leading provider of supply chain visibility solutions. Sensitech has relied on the talent of many individuals to reach this milestone — experts in cold chain, supply chain logistics, software, hardware and industrial engineers, alongside people with experience and creativity to deliver real value to our customers. It's thanks to these hard-working and dedicated folks that have gotten us here today from the very beginning of the cold chain.
We are pleased to present part two of a three-part series on the history of cold chain monitoring through the eyes of our guest author and Sensitech former CEO, Eric Schultz. This series will chronicle the history of cold chain and Sensitech's vital role as a growing, innovative industry leader.
In 1992, two years after its founding, Sensitech launched its first electronic temperature monitor, the TempTale®1 (TT1). Designed to improve upon mechanical strip chart recorders, TT1 was the first in an increasingly powerful line of in-transit, sensor-based monitors that would soon find their way to every corner of the globe.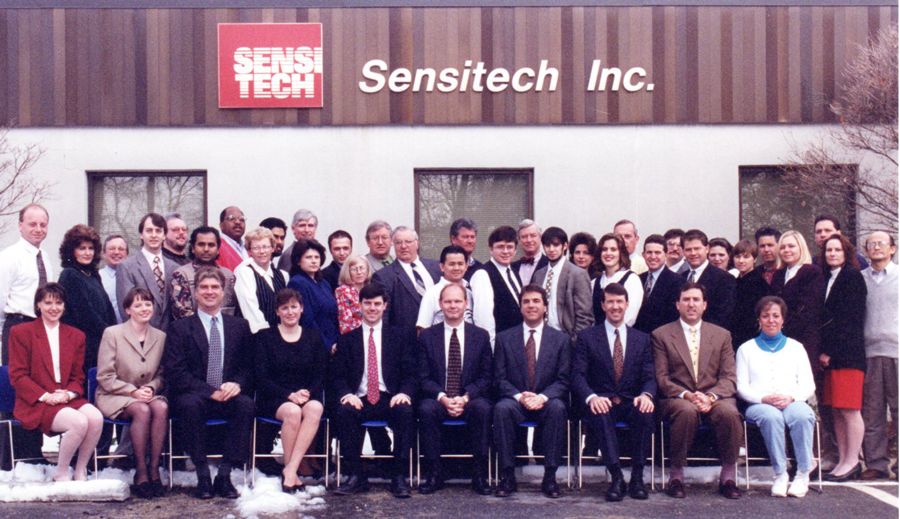 Sensitech, 1995.
TempTale monitors delivered accuracy, reliability and ease of use. As customers adopted this new electronic product line, focus shifted from hardware to software and analytics. Unlike the paper graphs generated by strip chart recorders, the digital data collected by a TempTale could be accumulated, sorted, and analyzed for trends. By the mid-1990s, customers were asking about new possibilities such as "predictive analytics." Other customers wondered about the possibility of "real-time" monitoring.
A Perpetual Winter
Sensitech's first customers included some of the world's largest food and pharmaceutical companies. Food customers envisioned expansion, greater reliance on third-party distributors and the desire to ship more perishable, value-added food products, such as cut fruit and bagged salads.
Pharmaceutical customers coined the term "cold chain" to describe the seamless and interconnected network of refrigerated trucks, trailers, aircraft and marine containers, warehouse and retail refrigeration, and home refrigeration that relied on information systems, trained experts and superb cooperation and communications. The cold chain was a worldwide "perpetual winter," largely unnoticed by the public, which nevertheless helped to assure the efficacy of medicines and extend the shelf life of food.
Both food and pharmaceutical customers envisioned cold chains that would become longer, more complex, more expensive, more regulated--and riskier as their businesses grew. 
Innovation Continues
Sensitech responded to these needs with the creation of a Professional Services group that could help companies utilize information about their cold chain to drive process improvement and reduce costs. Through a combination of direct sales and global distributors, the company grew capable of providing virtually any cold chain in the world with an end-to-end visibility solution.
As the Internet grew, Sensitech shifted its information offerings away from desktop applications. The company's solutions allowed customers to combine logistics information with time and temperature data in a secure, data management system.
Annual TempTale shipments grew from thousands to millions, supplemented by new monitor options such as the TagAlert® electronic indicator and increasingly sophisticated analytics.
"Our core competencies are in food distribution and food retail," one customer said. "Sensitech's core competencies are in cold chain management and temperature monitoring. You put the two of them together, and you have captured the best of both resources and, by doing that, you're going to get a good solid solution to problems."

In 1997 and again in 1998, Inc. named Sensitech one of the 500 fastest-growing private companies in America. The acquisition of Ryan Instruments in 2000 and Cox Technologies in 2004 expanded the company's global footprint and customer offerings. By 2005, new services such as Cold Chain Audit and Thermal Mapping Studies along with early efforts in track and trace technologies resulted in Sensitech rebranding its offerings from perishables temperature monitoring to cold chain visibility. 1
Need for Cold Chain Grows
While Sensitech grew, the need for the global cold chain grew even faster. New biologicals, delivery protocols, and international manufacturing were scrambling global pharmaceutical distribution. Meanwhile, the United Nations was assembling information on the global food model indicating that humankind wasted one-third of everything it produced, with perishable fruit and vegetables accounting for 40 percent of that loss. One estimate for India suggested that the country, lacking a robust cold chain, was losing up to half its produce harvest each year. 2
By 2006, Sensitech had momentum in the marketplace and was an attractive fit for a corporate partner that could help it address the increasing global opportunities in the emerging cold chain landscape.
Next: A Brief History of Sensitech: Cold Chain Monitoring 3.0. Did you miss Part One?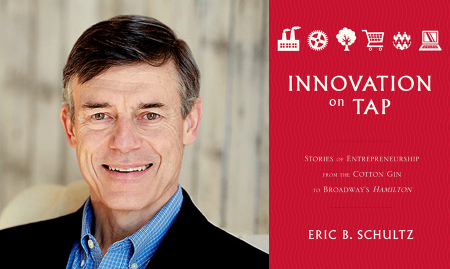 Eric B. Schultz is the former CEO of Sensitech Inc. His most recent book is "Innovation on Tap: Stories of Entrepreneurship from the Cotton Gin to Broadway's Hamilton".


Customer quote and rebranding information from "Sensitech: Confidential Descriptive Memorandum," CIBC World Markets, November 2005.
Mandyck and Schultz, 60 (1/3 estimate) and 40 (India estimate).