Tracking Software
Take control of your supply chain logistics performance
SensiWatch™ Insights is a real-time, shipment-management tool optimized for mobile usage. Our SensiWatch™ Tracks software lets you monitor shipments in real time and provides early notification of late departures and arrivals. It also provides the insight to help you analyze and effectively manage logistics and carrier performance across your supply chain.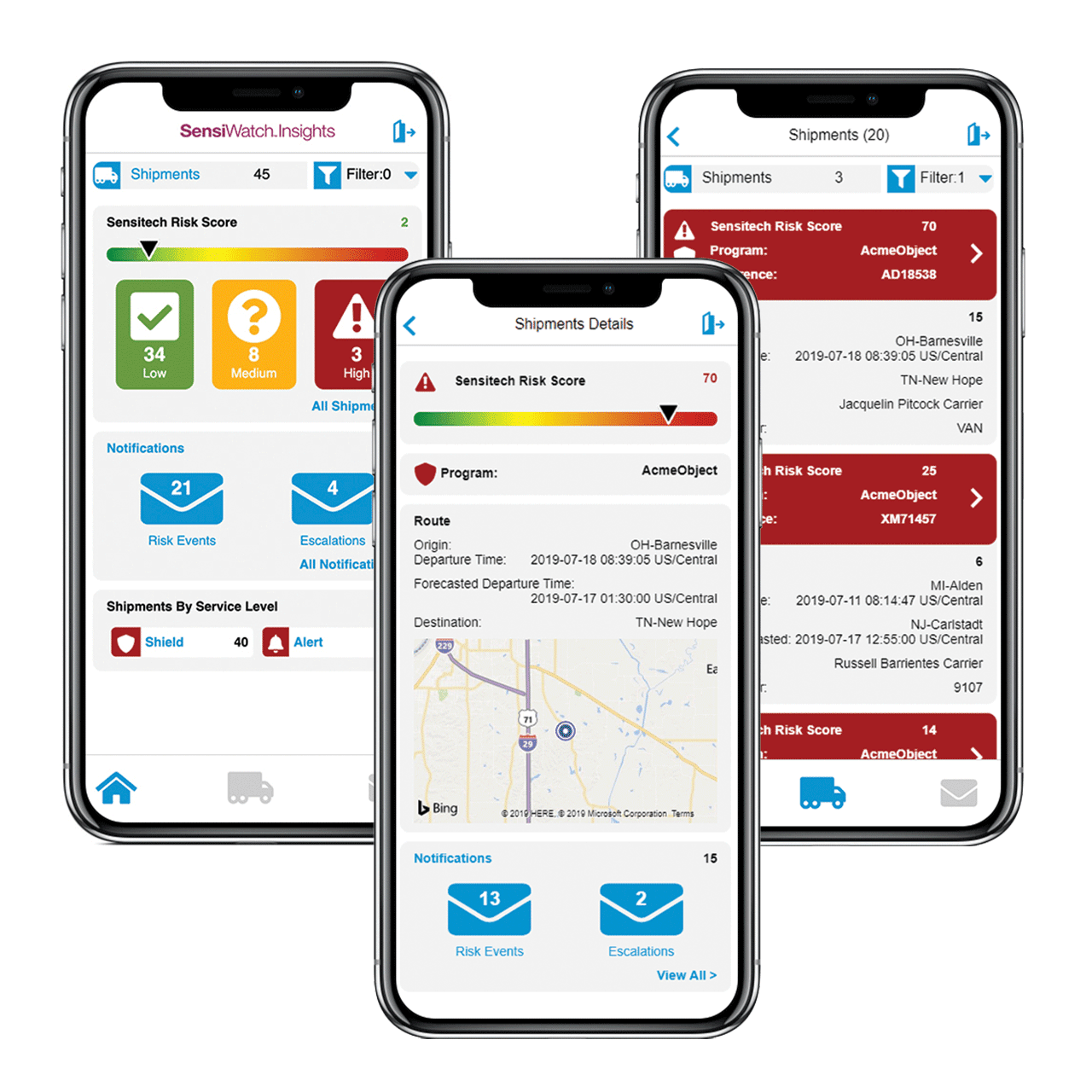 SensiWatch™ Insights
Monitor in-transit shipment risk in real time using IoT sensors with exception alerts and corrective-action escalation notifications. This mobile app enables real-time access to shipment data, alerts, and escalations in a simple dashboard-style user interface.
Evaluate supply chain risk dynamically based on configurable risk ratings as a shipment moves from origin to destination.
Gain support from Sensitech's direct global support 24x7x365.
Access shipment status based on milestones, locations, environmental conditions and risk events.
Configure exception-based alerts per customer need; i.e., delayed shipment, extended stop, delayed at border, trailer opened during transit, off route, temperature excursion, stopped in high crime areas, etc.
View real-time dashboard of shipments performance and risk level.
Measure the performance of supply chain logistics partners through individual shipping lanes and regional metrics.
View the datasheet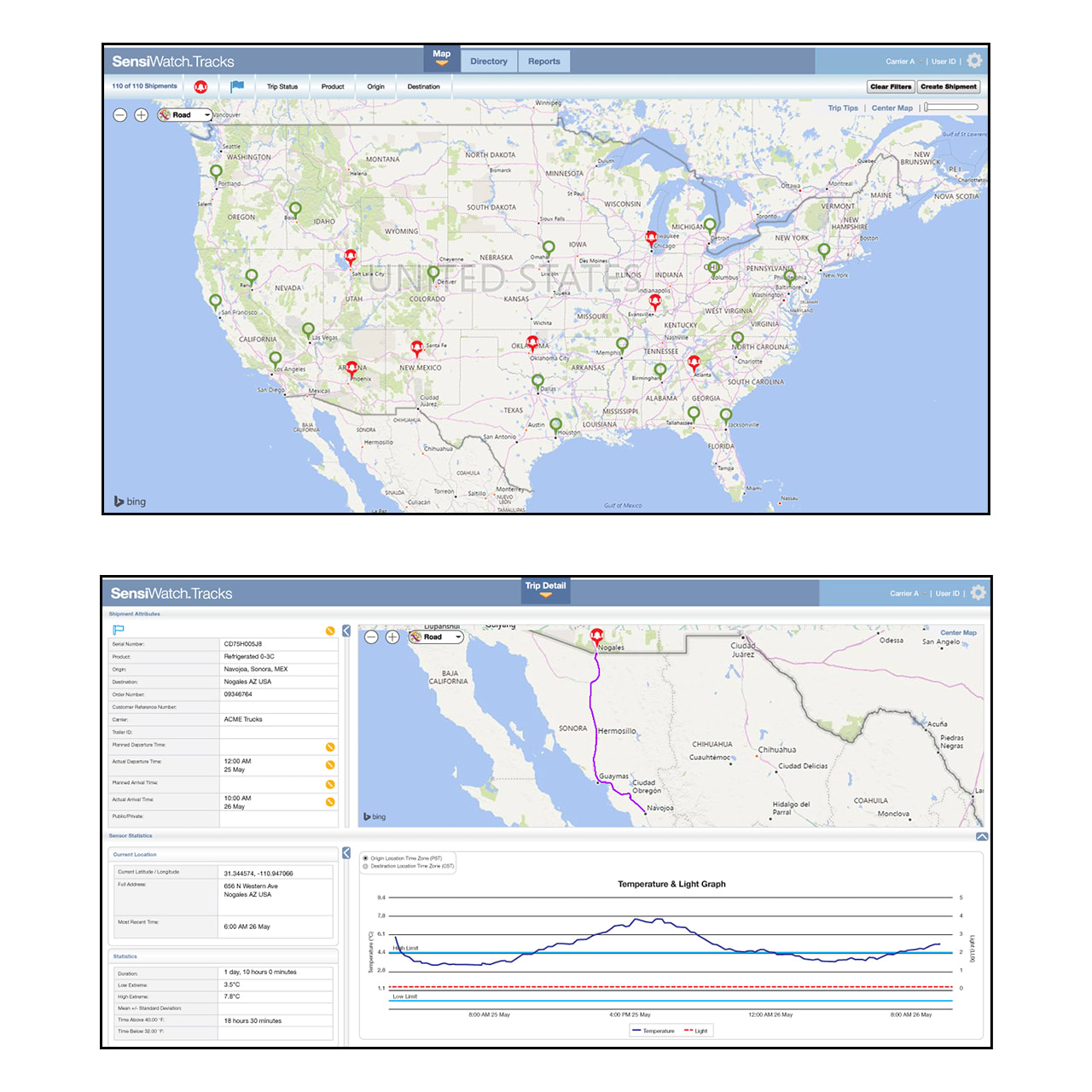 SensiWatch™ Tracks
Visibility begins when the shipment begins—the more information collected up-front about the shipment, the better the analysis will be at the conclusion of the shipment. SensiWatch Tracks provides real-time visibility for location and temperature to support both logistics and quality.
This easy-to-use software provides powerful tools for managing your global shipment activity, helping avoid delays and improve performance.
Real-time status updates of current, "on the road" shipments.
Notifications of key status indicators, including late departure, late arrival and pre-alerts for shipments behind schedule.
Shipment scheduling to streamline the process of creating or modifying shipments.
Interactive reports that facilitate analysis of logistics performance across a range of parameters and time periods.
Works in conjunction with our covert, global tracking technology.
View the datasheet