Tracking Software
Monitor your cargo wherever it goes, in real time
Our cloud-based SensiGuard® Tracks application provides real-time visibility of your cargo in transit. In conjunction with SensiGuard tracking devices, SensiGuard Tracks enables shippers to pinpoint the location of their cargo assets in real time, anywhere in the world.
Take control of your supply chain logistics performance with our SensiWatch™ Insights mobile app. SensiWatch Insights is a real-time, shipment-management tool optimized for mobile usage.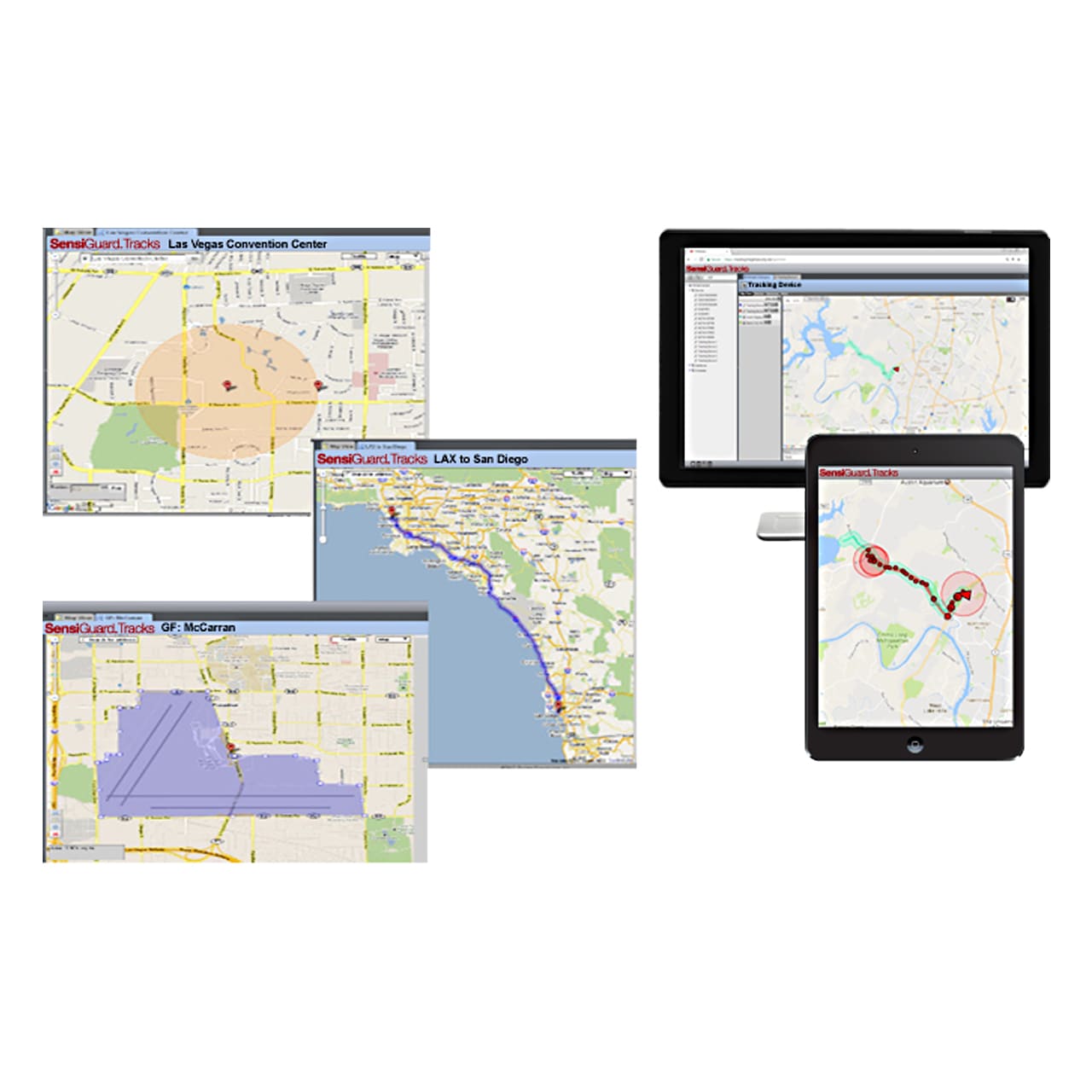 SensiGuard® Tracks
SensiGuard® Tracks is a secure, cloud-based tracking and monitoring application that provides real-time visibility of your cargo in transit, worldwide. It displays location information from SensiGuard tracking devices in a familiar Google Maps™ format via a web browser, with the ability to customize the view for your devices, protocols and routes.
Intuitive, map view lets you see exactly where tracked assets are at any moment.
Geofence capability lets you easily set movement rules and geographic boundaries for safe and acceptable travel.
Automated notifications by email or text when predefined events occur, such as when a tracker crosses a "safe zone" or "red zone" boundary.
Cloud-based flexibility, allowing multiple users to track multiple devices simultaneously, from a secure Internet connection. Control devices, change device reporting intervals, and monitor battery and signal levels using an intuitive dashboard.
Mobile app that makes real-time tracking information accessible on iPhone® and iPad® mobile devices, including showing the user's location in relation to the tracked asset.
View the datasheet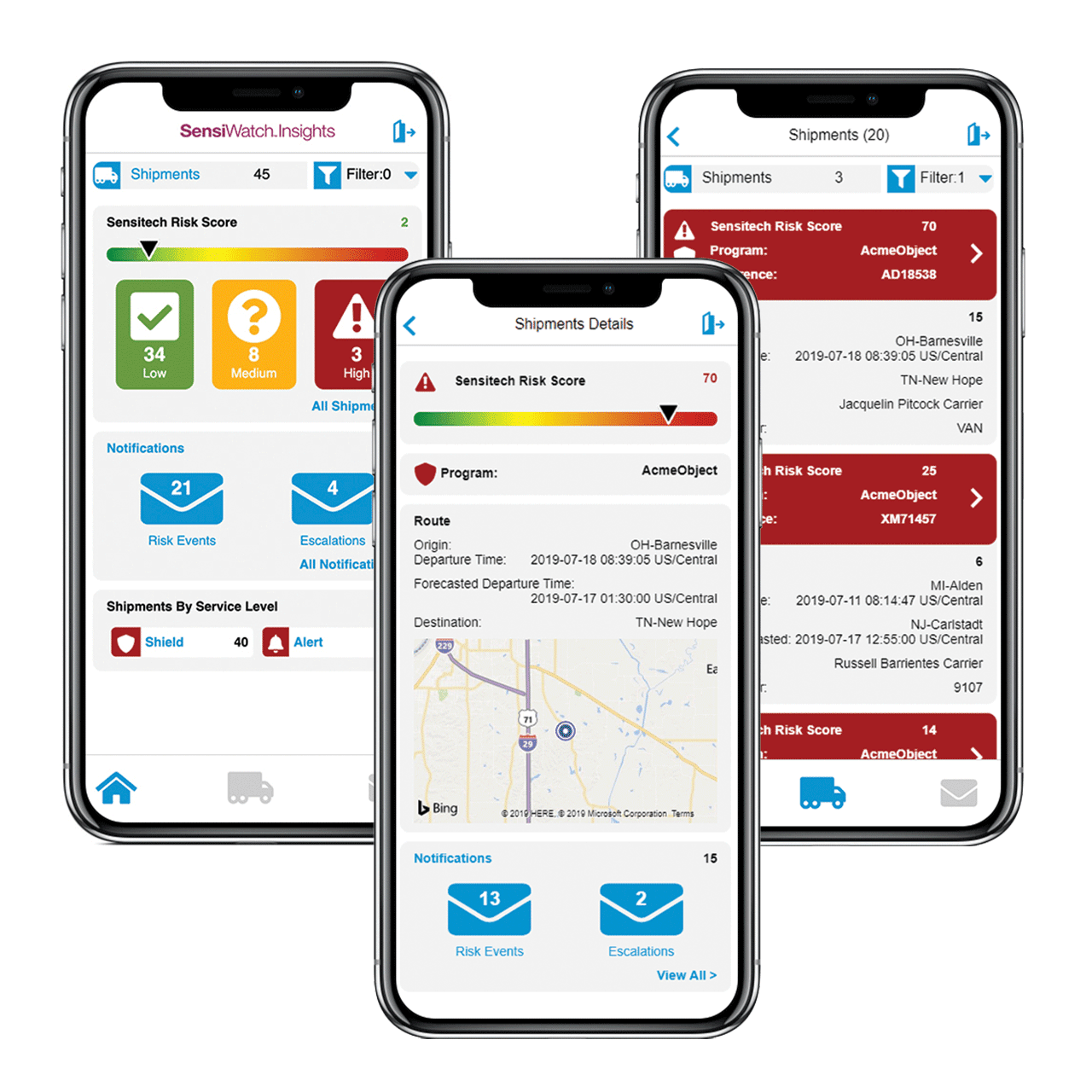 SensiWatch™ Insights
Monitor in-transit shipment risk in real time using IoT sensors with exception alerts and corrective-action escalation notifications. This mobile app enables real-time access to shipment data, alerts, and escalations in a simple dashboard-style user interface.
Evaluate supply chain risk dynamically based on configurable risk ratings as a shipment moves from origin to destination.
Gain support from Sensitech's direct global support 24x7x365.
Access shipment status based on milestones, locations, environmental conditions and risk events.
Configure exception-based alerts per customer need; i.e., delayed shipment, extended stop, delayed at border, trailer opened during transit, off route, temperature excursion, stopped in high crime areas, etc.
View real-time dashboard of shipments performance and risk level.
Measure the performance of supply chain logistics partners through individual shipping lanes and regional metrics.
View the datasheet