One Partner, Three Dimensions of Visibility
Only Sensitech has visibility solutions that cover three key areas impacting supply chain integrity and efficiency.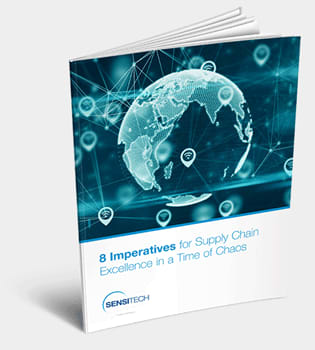 White Paper
8 Imperatives for Supply Chain Excellence
in a Time of Chaos
Learn how you can drive real, long-lasting benefits for your business, product quality, and customers, while diving deeper into 8 essential tenets throughout your supply chain.
GET THE WHITE PAPER
Today's supply chain is global, and so is Sensitech.

As a leader in supply chain visibility, we provide innovative solutions for maintaining the quality, integrity and security of precious cargo at every stage of the journey, around the world.
Through our industry-leading products, global command and control centers, and value-added services, we help companies across the industry spectrum protect their products, their customers and their bottom line.