Commitment to the Environment
Working to protect the world we share
Sustainability
At Sensitech®, we believe that advanced monitoring plays a leading role in creating a sustainable supply chain. Since 1990, Sensitech has pioneered the practice of recovering and redeploying dataloggers, substantially reducing waste, and has continued to innovate programs that enhance our environmental stewardship.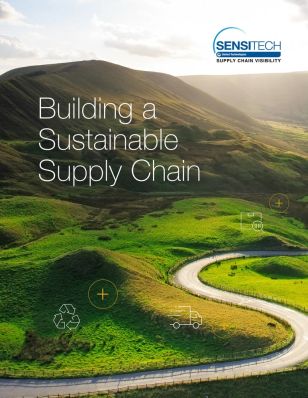 Learn more about how Sensitech is reducing its environmental impact and supporting long-term sustainability.
---
Recycling
Our Green Solutions Recycling Program promotes the return of Sensitech time/temperature data collection instruments for recycling. Simply collect the devices and send them back to us—weekly, monthly or quarterly. Products accepted include TempTale® time/temperature monitors and Ryan® strip-chart recorders. Customers only pay the cost of returning the instruments to us.
To participate in our Green Solutions Recycling Program or for more information, please contact [email protected]
---
Carrier's Green Leadership
Carrier Corporation is committed to promoting sustainable solutions. As the world's leader in high-technology heating, air-conditioning and refrigeration solutions, Carrier believes that market leadership demands natural leadership. In fact, environmental stewardship is one of the company's core values. Focused on reducing the impact of manufacturing operations across the globe, Carrier has set the industry standard for environmentally sound business practices and a commitment to sustainability across their products, services, operations and culture.
Learn more about sustainability at United Technologies Corporation.
---
Sensitech Products and the REACh Regulation
Sensitech monitors the REACh Regulation including the candidate list of substances of very high concern (SVHC) on an ongoing basis, and will assess the impact of any added SVHC that are relevant to our products.
Sensitech strives to avoid SVHC in our products for the benefit of our customers and the environment.
Sensitech is aware of its obligations under the REACh Regulation and determines that Sensitech products do not require registration; herewith Sensitech provides the following REACh Article 33 communication.